I've come into the new year with such a positive attitude, unlike the hubster who is all "it's just another day" malarkey. But it isn't just another day it's our chance to make our mark on a fresh year. A chance to leave all your troubles, dramas behind and a chance to make changes for the better. It was a good year for KnittyKnotts from being seen in Brides magazine twice to bagging ourselves 3 twitter awards I'm not quite sure how we can top it this year. It's the 1st time I've finally found my feet with KnittyKnotts, I have created popular products that so many of you love, I have mastered my packaging goals and I now know what kind of direction I would like my little handmade business to go in.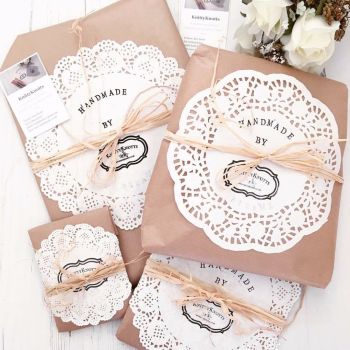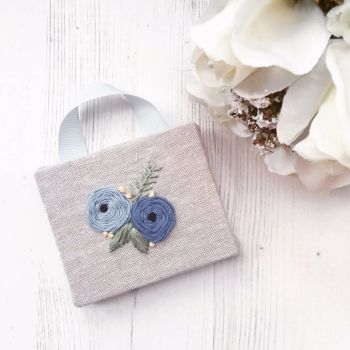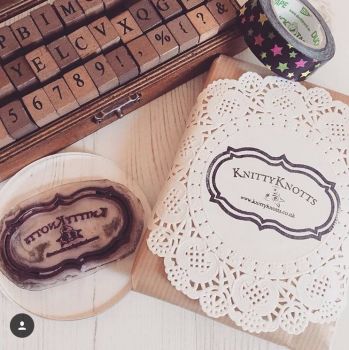 How your KnittyKnotts packaging looks
So what's coming up in the New Year? Well each month you will see a "Gift of the Month". This might be one of our top sellers or a new product, available at a special price just for you. January will see our New Baby Keepsake Cushions as our Gift of the Month.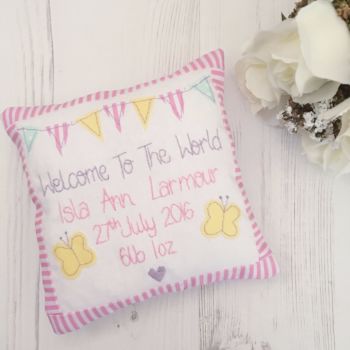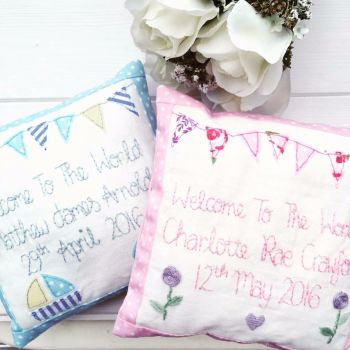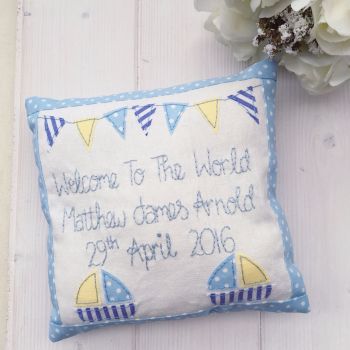 Gift of the Month; Personalised New Baby Keepsake Cushion £10.00
I am a huge lover of Instagram, it's a fab place to faff over photos (oh how I love to faff) and it's such a wonderful community full of positive folks. So this year I want to trial our very own Brand Enthusiasts! Basically we are going to be looking for 2 or 3 popular accounts who would love to receive the occasional free KnittyKnotts products as well as a 20% discount on the website. What we will need in return is for you to share our products with clear quality photos. Not bad when you think about it hey? We want to get our brand out there and what better way to do it with help from our supporters. It might not take off but surely it's worth a try? So keep an eye out for more details!
Something else that I want to bring to the 2017 table is more one off hand embroidered quotes. I love a good motivational quote whether they are humorous or poignant. I'm often stamping quotes onto paper doilies, it's kind of become our thing, but I want to get stitching them on to hoops.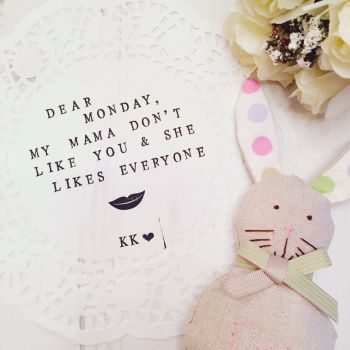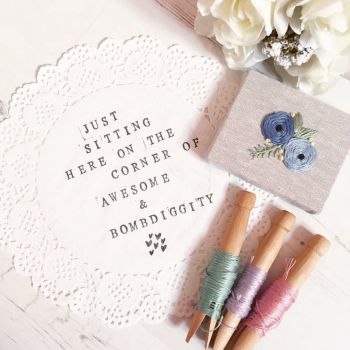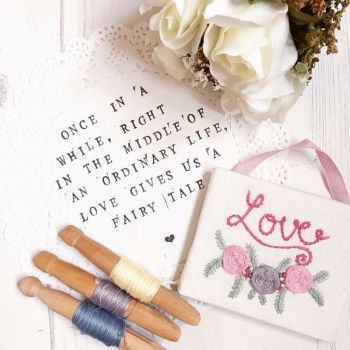 So there you have it just a few goals I want to achieve, now I've written them down and shared them they have to happen.
Muchas love
Mrs KnittyKnotts
xx