Welcome To KnittyKnotts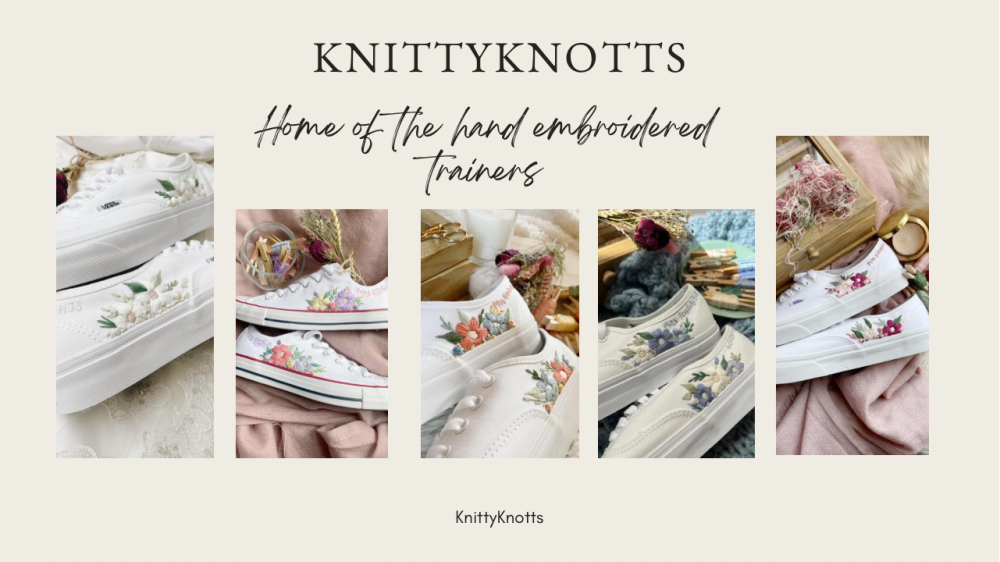 IMPORTANT UPDATE:
All of our trainer custom spots have been filled for 2022. There will be new slots available for 2023 this Summer so keep checking our social media channels for any updates.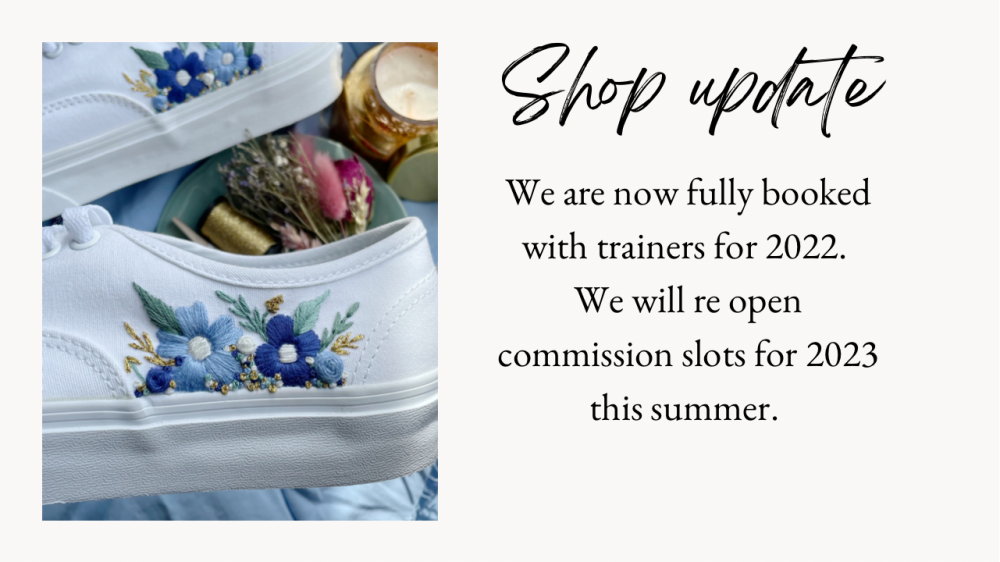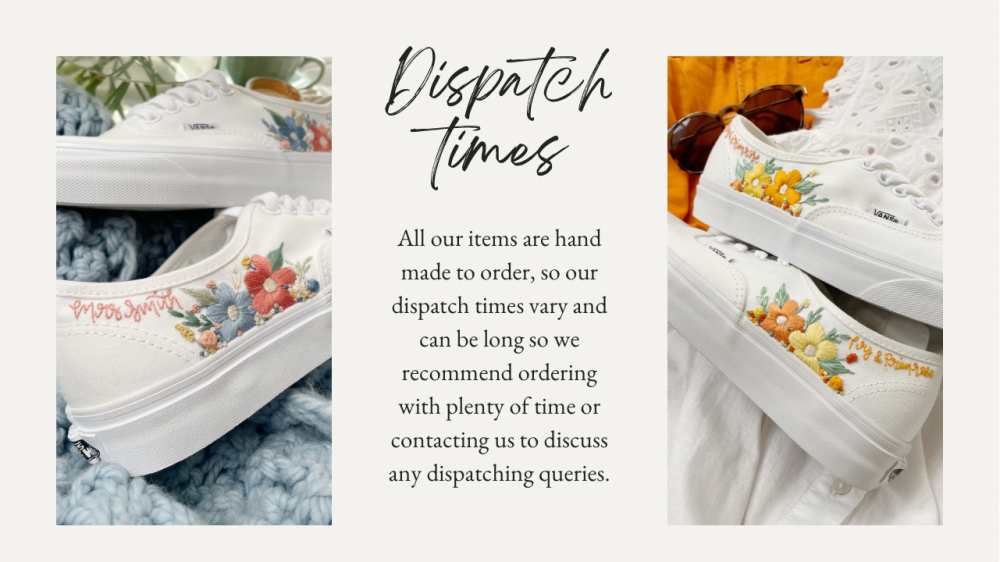 Everything we do is hand made to order by our embroidery artist Katie here in Lincoln, UK.
It's her mission to produce the utmost gorgeous embroidery pieces whether it's for feet with her embroidered trainers or embroidery hoops for new babies or keepsakes.

If you wish to discuss future projects or have any enquiries with placing an order please don't hesitate to get in touch via our contact us link.