Hello Autumn, Hello You
Posted on
Hey hey hey, it feels like a life time ago since I wrote on the blog! We've gone through a fantastic family summer, the big Miss KnittyKnotts has settled in well to year 2 and mini Miss KnittyKnotts is loving preschool. Now she's at preschool it gives me actual set working hours for the week and it's amazing, I cannot get over just how much I can get done, which is just brilliant as it means I'm not so stressed!
So we've come out of a wonderful summer of discovering South Devon and North Cornwall. Now we are in the thick of autumn, one of my most favourite times of the year, and we are gearing up for Christmas. I love the hype that surrounds the months of October, November and December. The cosiness, woolly socks, hot chocolates and leaf kicking. A time were I like to crank the heating up so I feel like I'm sunning myself in the Maldives just to annoy Mr KnittyKnotts, aka the Heating Police.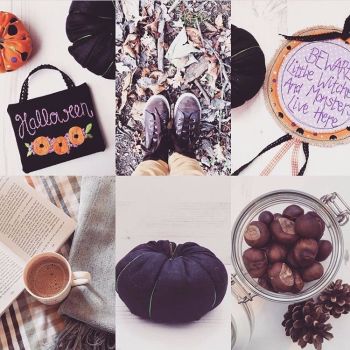 I often find when you hit the Autumn months you tend to want to reinvent yourself, make subtle changes whether that's in your home or personally. Your wardrobe gets and overall as does your hair and possibly you make little changes in the home, the addition of candles and photos. It seems quite natural to make these changes and it's no different to our mini business. We've had a packaging facelift and found a love of all things embroidered which we've added to the website. Our branding has had a bit of an overall too and I seem to of gone doily and hand stamping mad.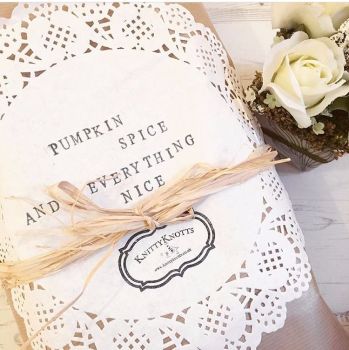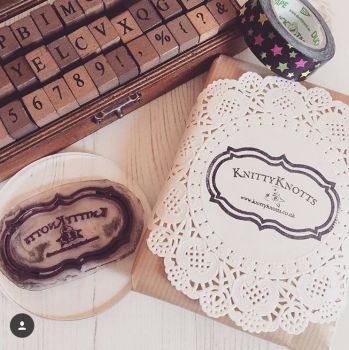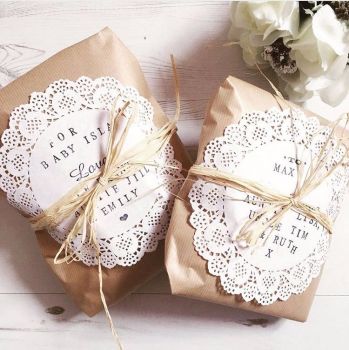 Anyway I've rambled for too long, I have doilies to stamp and gifts to sew.
Toodles for now
Love
Mrs KnittyKnotts
xx