Bright Pig Winners!
Posted on
Well we have only gone and won ourselves a Bright Pig Award over on Twitter! (Insert a very happy dance here). WHOOP WHOOP! To mark such wonderful news we have 10% off ALL our products when using the discount code BRIGHTPIG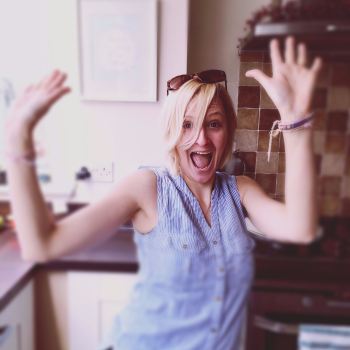 Haven't heard of Bright Pig? Well this is a little bit about them:
Bright Pig are an award winning marketing company who just love to help out small businesses to become visible with Search Engine Optimisation or SEO for short. They themselves have won their very own Theo Paphitis Small Business Award!
Each week Bright Pig runs a competition for you to tweet over your business for your chance to win Bright Pig Business of the Week. With 5 minutes to spare before the closing time I sent over a quick snappy tweet and voila we were one of the lucky winners along with Glam Sticks, My Cherry Pie, Car Leasing West London, 4 Seasons Lawn Care and That Black and White Cat.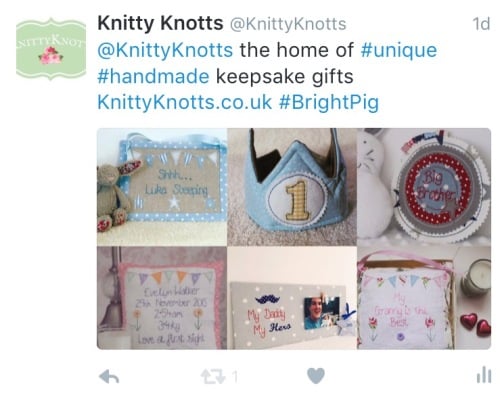 To say we are over the moon is an understatement. After having such a rubbish couple of weeks, winning this weekly award has given us the much needed boost that we so very much needed. Sometimes we creative small businesses just want a bit of recognition to know that we are doing something right.
So if you're a small business then get yourself on Twitter and get entering the Bright Pig Business of the Week, because you just might win!
I'm just going to display my little Bright Pig Business of the Week award just here, for all to see.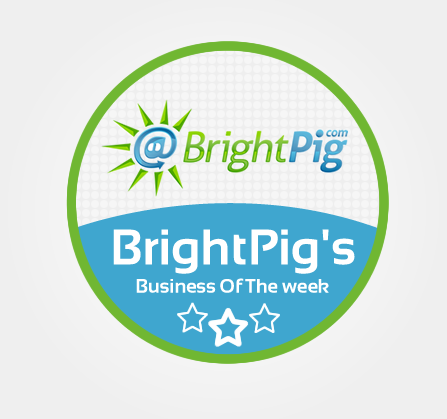 Muchas Love
Team KnittyKnotts
x
Useful links for you: