The Perfect New Baby Gift Guide
Posted on
Aww having a new baby come into this world is such an exciting rollercoaster. From that first moment of peeing on a stick to getting handed your little bundle of joy, whilst thinking "What the hell am I supposed to do with it now?" Yes it really is an epic journey.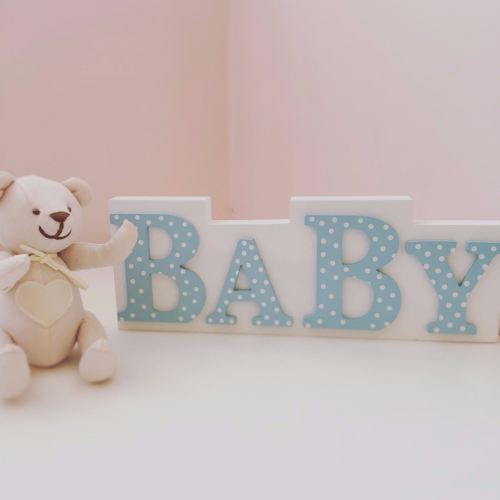 Part of the new baby journey is all about the planning. What colour shall we paint the nursery (heads off to pinterest to pin some crazy nursery photos), do we find out if the baby is going to be a boy or girl or even just to see if there is in actual fact a baby in there because its making you act all sorts of crazy that you even begin to wonder if it is an alien! To going to choose the perfect pushchair/travel system which more than likely will require you needing to take a degree in how to collapse the blooming thing, but the biggest if all planning is what do you call it?
These are just a few sticky questions that all us parents to be face, but let's spare a thought for the Grannies and Grandads, Aunts and Uncles and friends of you pregnant folk because they are all wondering "What the hell do we buy them?" because let's face it I don't think Mothercare sell bottles of sleep. Anyone can go out and buy a baby grow, but what if you want to buy something more personal and a little bit different? If money was no problem, oh just think of the possibilities...a night nurse! However if you're like me and are forced to live in the real world what do you buy? I am not a lover of gift buying especially if you're buying for a tricky customer "Oh, that's just lovely. Thanks" said with hints of disgust, so I tend to stick to buying something personalised for a few reasons. 1. You've actually put lots of thought into it, new mums like this 2. Nobody else would of thought of it because they would have just got a panic on and bought the first thing that springs to mind 3. You are bound to score brownie points for buying the perfect gift.
So here is my top 5 KnittyKnotts new baby gift guide that you can't go wrong with!
This gift is bound to score you ubber brownie points, a fully personalised keepsake which can go on proud display in the nursery. Most first time mums like to keep all new baby memorabilia (in fact I think I've still got my eldest's umbilical cord) so this makes the perfect gift.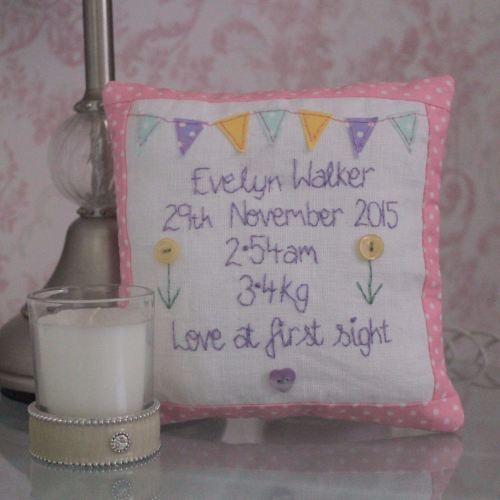 They tell you to NEVER wake a sleeping baby, don't do it I did with disastrous results (true Story) so having a sign telling everyone to shhh is brilliant. Hang it on the nursery door or even the moses basket for when those pesky relatives come and pick up your sleeping bubba. We all have one of those relatives don't we?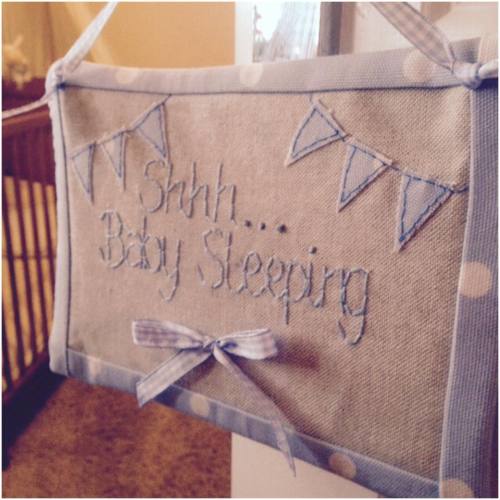 Just in case the new parents are still in that OMG we've had a baby phase and it hasn't yet sunk in whether is a boy or girl, this is the perfect little reminder.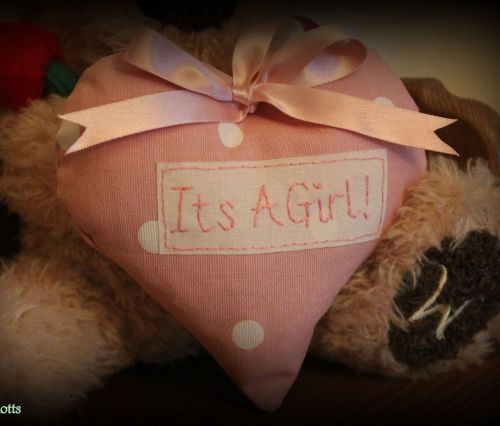 A more traditional gift is the classic money box, fully personalised of course, with a choice of Noah's Ark and a Carousel. Don't forget to add a silver coin for luck or better yet drop in a nice crisp note, no one likes a tight arse.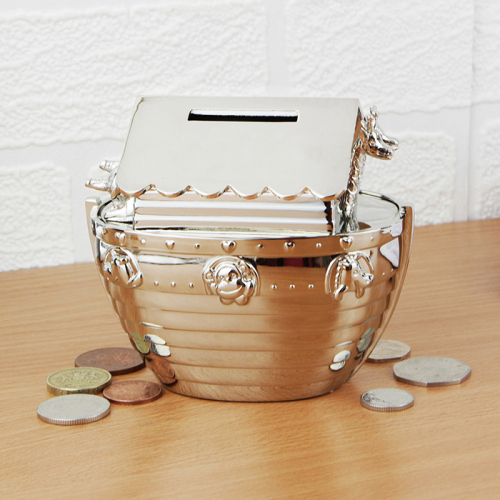 Some people like to buy something for in time to come, a bit like those who like to buy several sizes up in baby grows, the practical shopper. So this super wooden toy is perfect for when baby gets moving around (that's a new blog altogether!)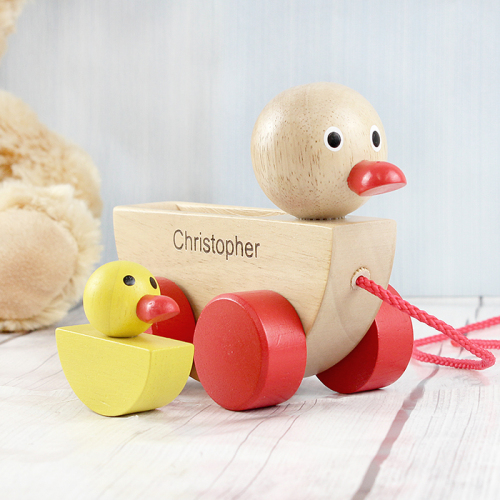 So there you have it our very own buyers guide to giving the perfect new baby gift and scoring brownie points in the process. If your wanting to score a few more points on the gift giving don't forget the new parents I hear chocolate and coffee are great to help them through the sleepless nights!
Love
Mrs KnittyKnotts
xx