The KnittyKnotts Annual St Davids Trip
Posted on
Its only been a day since packing up & starting our journey home from a fantastic family holiday. I am already missing the calm laid back atmosphere that is St Davids.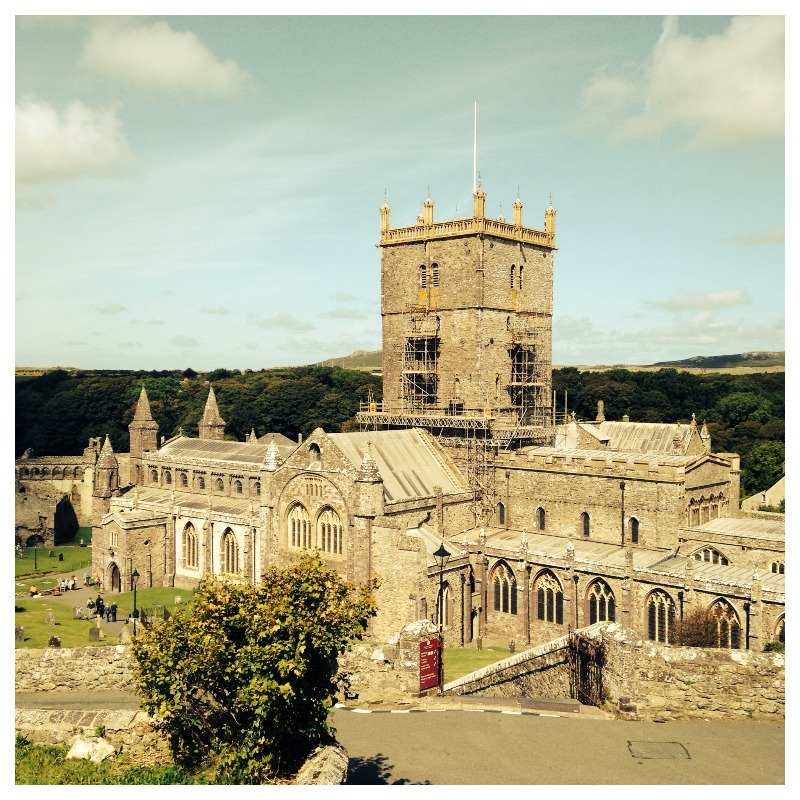 We have headed over to St Davids for the past 9 years and not just because Mr KnittyKnotts sister and husband (Auntie RaeRae & Uncle Bobbin) live there but because it is a stunning part of Wales that needs to be re discovered again and again.
If you haven't been to St Davids or you are toying with the idea of going then you really should. It's a great place for all you out doorsy type as well as for those who love and appreciate beautiful coastal scenery or simply for a bit of R & R.
So what did we get up to while we were there? Where should you head to when you get there? But most importantly where do you go for the best ice cream and fish & chips?
Lets start with some places you should visit. Your 1st stop should be Folly Farm, a fantastic day out for all ages and a fantastic price too! It costs an adult £10.25 to get in, children under 2 are free and over 2's cost £9.25. Whats fantastic about Folly Farm is that you can boomerang your ticket which means you can re visit within 7 days for half the price. This is something us KnittyKnotts do every year, simply because there is so much to look at and do time just runs away from you. Folly Farm extends from a zoo, complete with lions and penguins, to a farm, which you can meet and greet, and to a vintage fun fair, where you can fill your face with candy floss and go on the waltzers and come off feeling sick! The vintage fun fair is a personal favouirte with Miss KnittyKnotts, you could quite easily spend the day just at the fair and its great should you not have the weather on your side.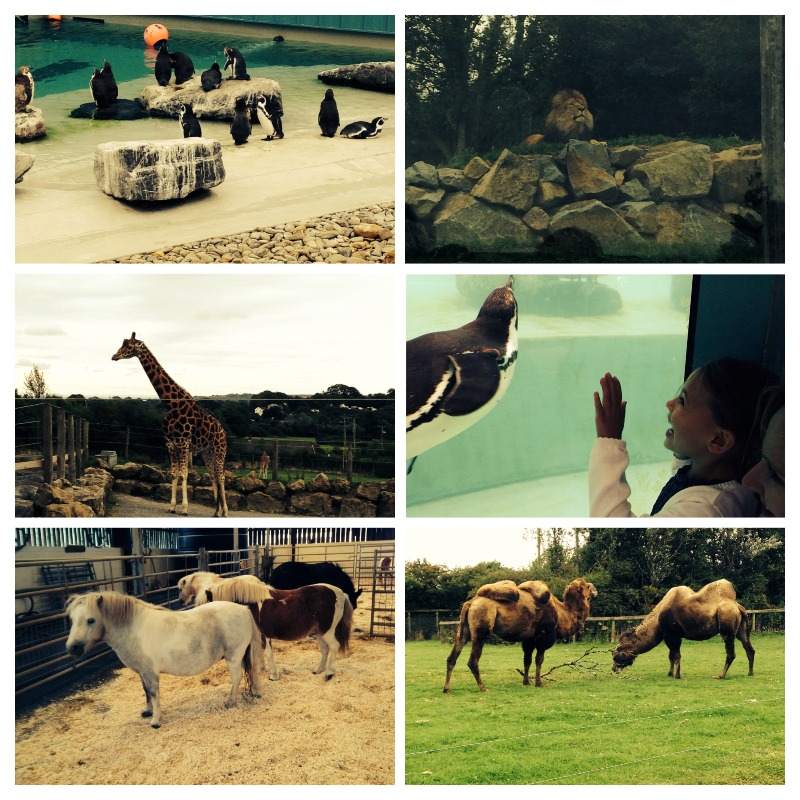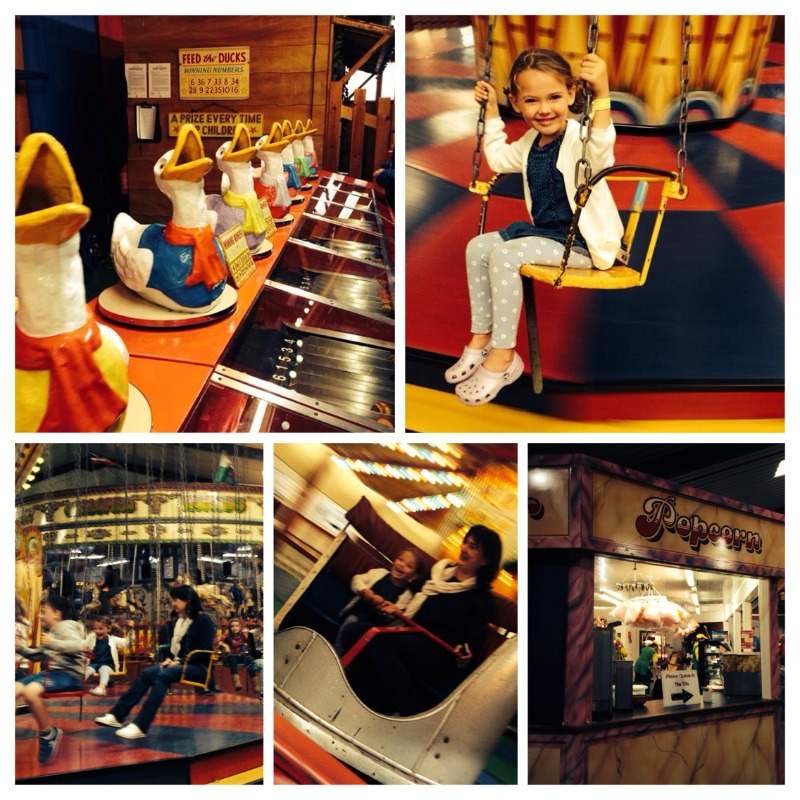 Another place to head to is Castell Henllys, with its Iron Age history and round houses, or as I call them mud huts to explore, this is an ideal place for young ones to run off some steam and use their imagination of what life was like many many moons ago, you can in fact have your face painted as a Celtic Warrior! Prices start at £3.50 for a child and £4.75 for an adult. This is a relatively inexpensive place to go and you certainly can't got wrong with taking a picnic with you.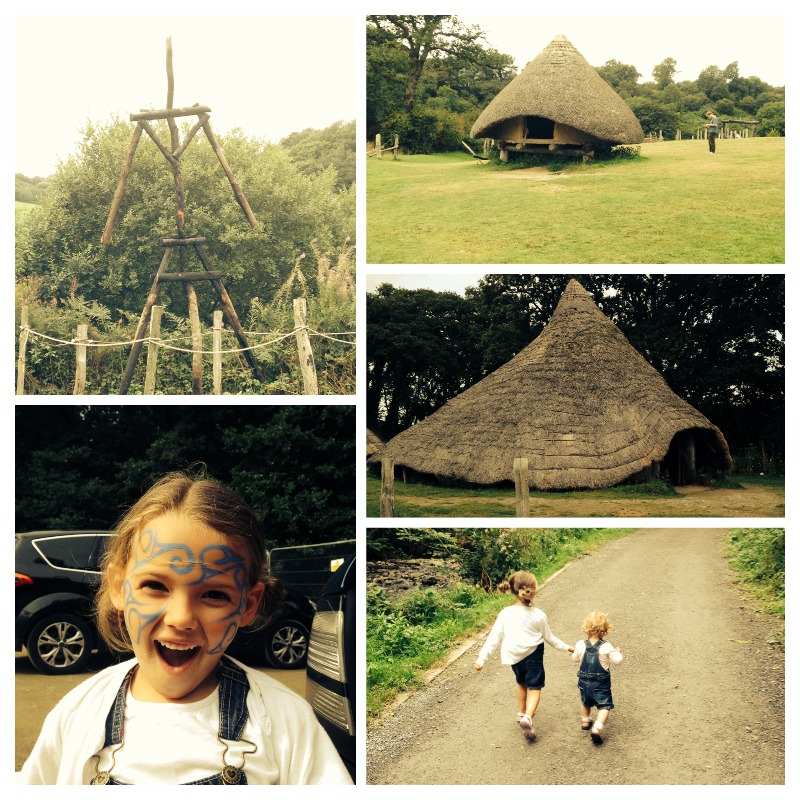 An absolute must, is to go crabbing. This was our 1st year were Miss KnittyKnotts has really gotten excited and involved in crabbing - popping the bacon (fantastic bate for crabs by the way) in the netting, throwing the line in, waiting for a crab to hook on and then screaming off in the other direction when that crab falls off and scuttles away down the harbour (true story that!) Crabbing for me is a fantastic family must., having your own bucket and line and making a real competition out of it...winner buys the ice cream, Mr KnittyKnotts was a winner most times we crabbed! So our top places for you to go crabbing? Solva Harbour. A perfect spot with a stunning view to boot and you can even pop to the Cafe on the Quay for a spot of yummy cake! Porth Clais is another beauty and I would say this is a little hidden gem tucked away just down the road from St Davids and where Uncle Bobin keeps his boat. Both of these spots are a great place to go if you fancy taking your canoe or kayak.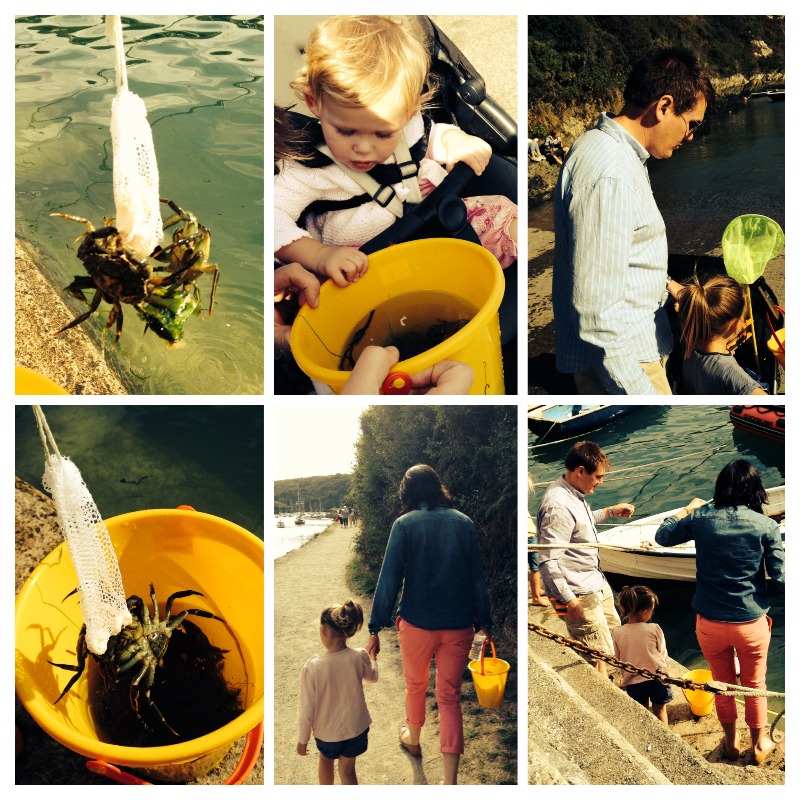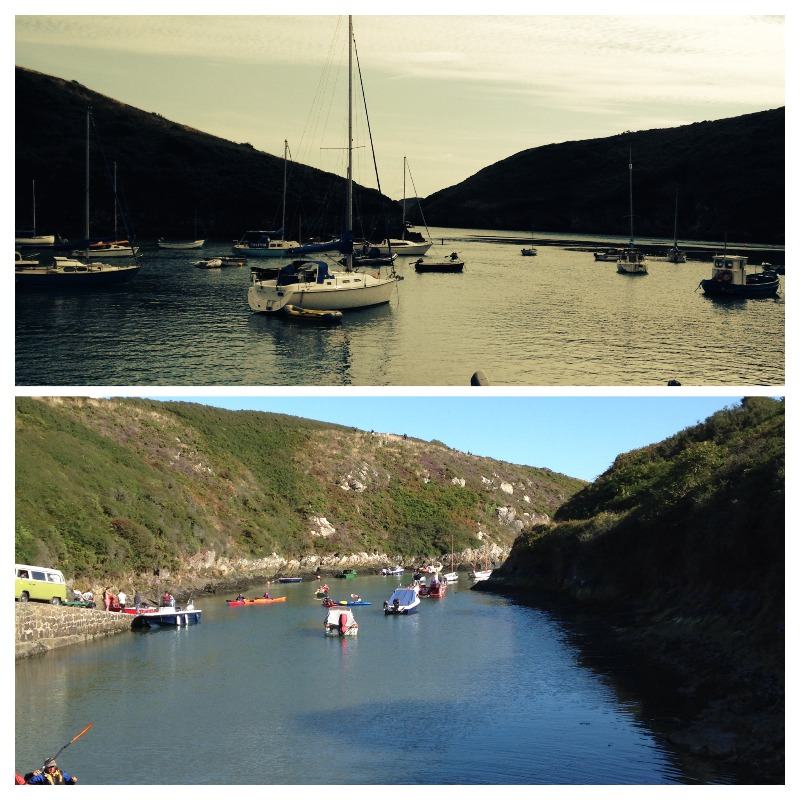 Mr KnittyKnotts with Miss KnittyKnotts & Auntie RaeRae
The wonderful thing about Pembrokeshire is the beaches. The coastline really does speak for itself they are just beautiful. Whitesands was just around the corner from where we were staying in our trusty Bouncing Bailey caravan. Whitesands is a great spot if your into your surfing or boogie boarding, and I believe they run a surfing school if you fancy trying it for yourself, you can also hire all the relevent surfing equipment including wet suits and boards from TYF Hire Hut in the car park! This is something that we did, only we didn't go to the surfing school we had sufer dude Uncle Bobin to teach us! Myself and Mr KnittyKnotts have been wanting to try boogie boarding for a few years and this year we took the plunge, and boy am I pleased we did, it was AMAZING!!!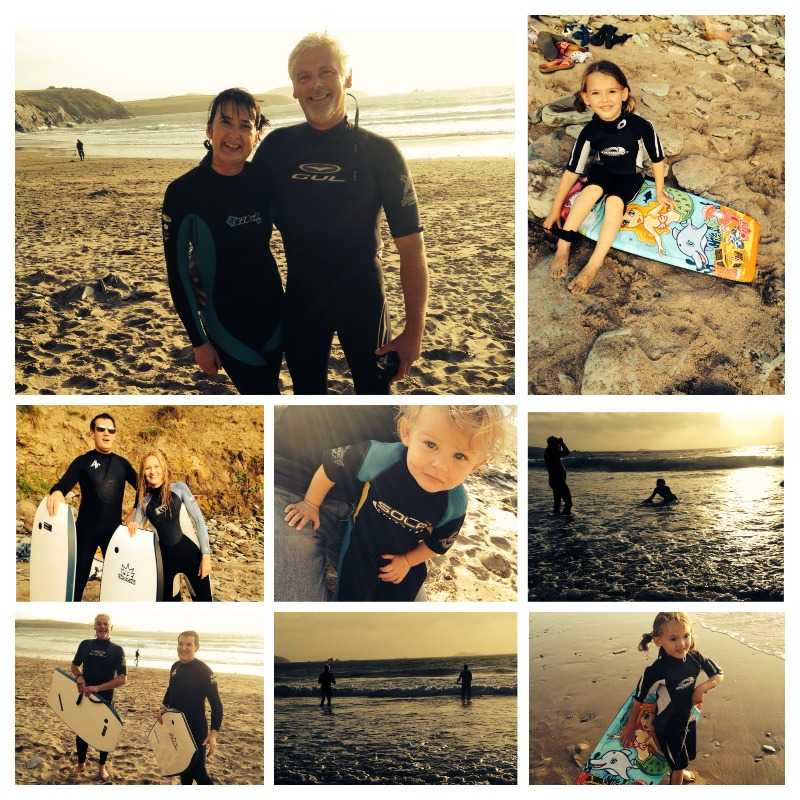 Team KnittyKnotts with Auntie RaeRae & Uncle Bobbin at Whitesands
Another beach for you, which is just past Solva, is Newgale and again a perfect spot for surfing dudes. New Quay is another spot and new for us this year, though it is a good 1.5hour drive from St Davids, this worked well for us as it allowed both Miss KnittyKnotts to nod off in the car. New Quay is a perfect beach with rock pools to discover and to go paddling in, you can also go dolphine spotting from here too. And finally, Tenby beach, with its stunning views and sandy beach, perfect to build a sandcastle or too, dipping your toe in the sea or simply to chill out with an ice cream from Feccis. The added bonus to these beaches is that they are all a blue flag beach, which means they have excellent water quality, clean beaches with life guards (just in case!) and well maintained toilets.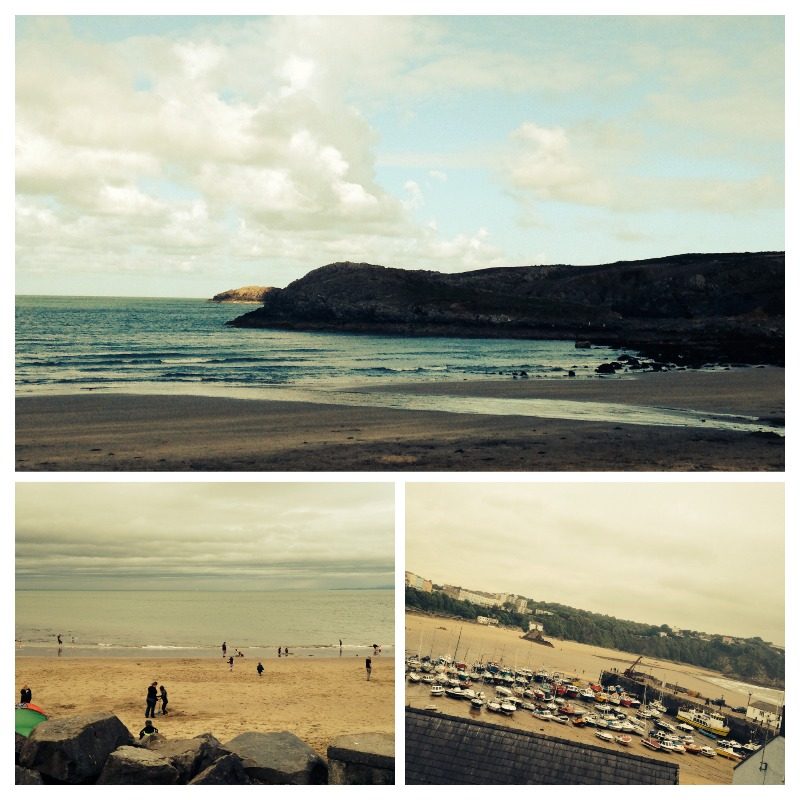 So now let's get to the most important bit, ice cream and fish & chips, Where should you go? Lets start with where to go for fish & chips. St Davids chip shop is tucked away down the side of the butchers. This is a firm favourite of ours and has become a tradition to eat them on the cross square with a gin & tonic and get some random stranger to take our picture. It was tricky this year though as Miss KnittyKnotts or Danger Baby as she gets refered to is rather accident prone so to save herself from falling down the cross square she had to remain in her pushchair, much to Danger Babys disgust!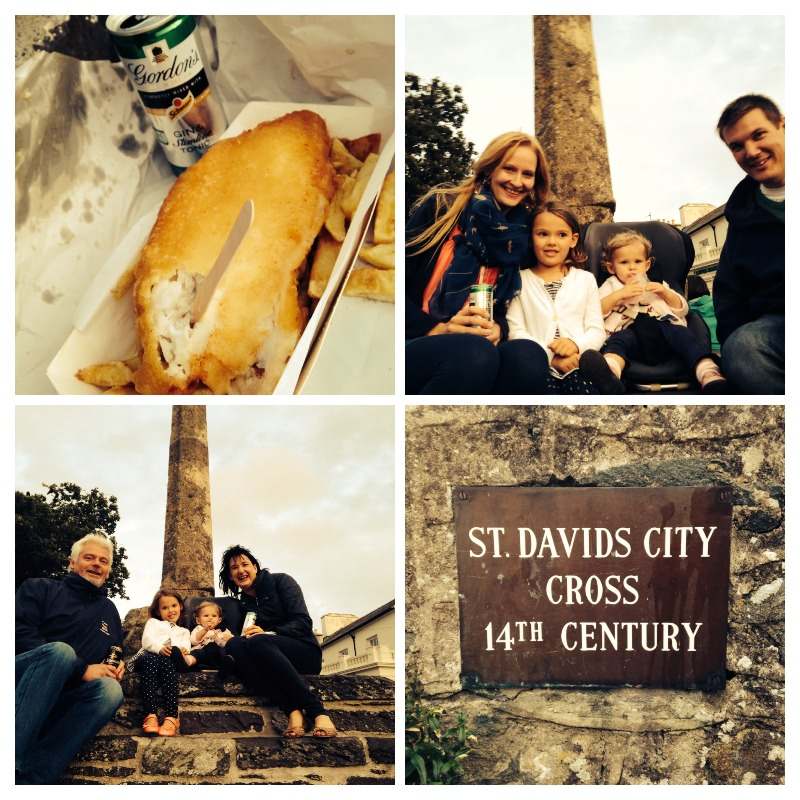 Next up is Fecci's in Tenby, which is just down one of the side streets, but be warned it is always busy whether you eat inside or take them away and eat them on a bench overlooking the sea. My most favorite fish and chip spot has to be The Shed in Porthgain, with its light batter and fluffy chip that wasn't too greasy. Now I don't know about you but I measure a good chip by how greasy it is, you don't want it swimming in grease but nor do you want it dry and crispy. The Shed gets these just right!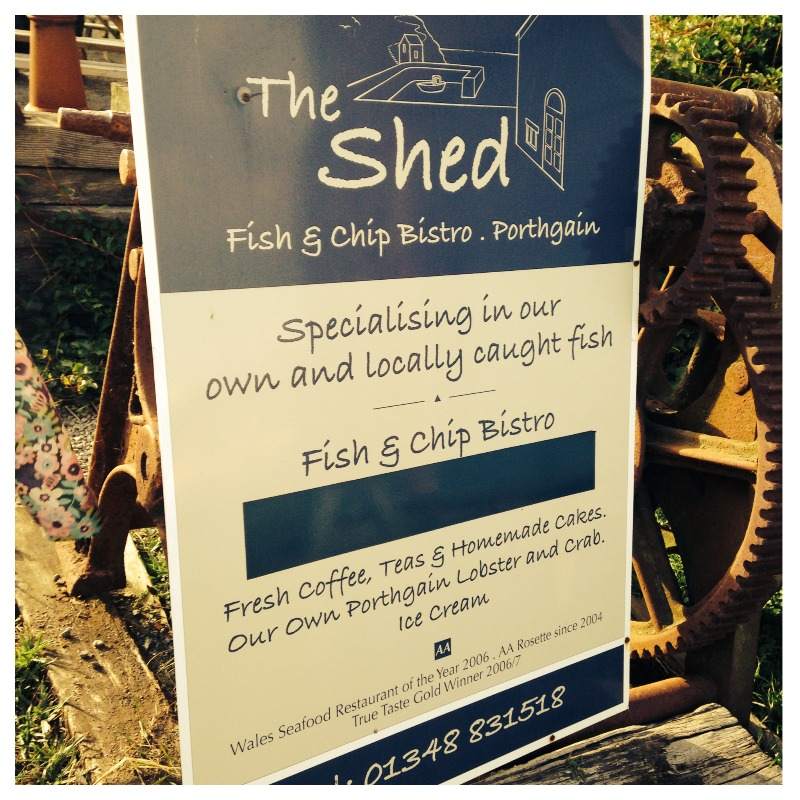 Right, after devouring some delicious fish & chips its only right to have an ice cream surely? Fecci's in Tenby (yes the same as the chip shop) do excellent ice creams and Knickerbocker glories, here you will find an old school ice cream parlour. Creme Pen Cei in New Quay is fantabulous, you name it they've got every flavour - even a jaffa cake ice cream with sherbet cone! But for us KnittyKnotts it has to be Giannis in St Davids. Run by a lovely couple with a selection of ice creams to put your mind in a spin. If you do make it to Giannis and you can't decide what to pick here are our recommendations: Mr KnittyKnotts had the Dime Bar, Miss KnittyKnotts had the Nutella (yes really), the other Miss KnittyKnotts had the pure vanilla with a teddy bear cone and I had the Coca Cola!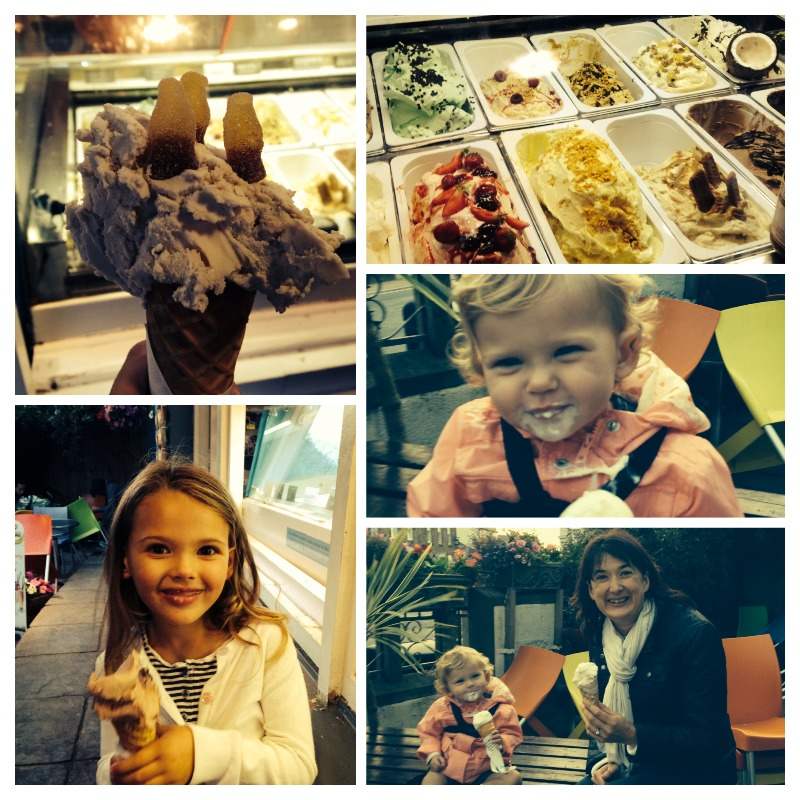 The 2 Miss KnittyKnotts with their ice creams
Ok, you've got some things to do whilst in St Davids and you've got some places to try out ice cream and fish and chips, but where should you stay? We stayed at Lleithyr Meadow Caravan Club Site not far from Whitesands and St Davids. Me, I like my caravan club site as you can guarantee they will have clean facilities and friendly wardens. This site is open to non members but not for camping folk. If you are camping in a snazzy jazzy tent, then just next door to the Caravan Club Site is Lleithry Farm with its own farm shop & animals to visit. Now if your into your camping and you want to be by the sea and are not too fussed by having shower blocks and what nots (I call this raw camping and I don't mind saying that there is no way I could do this), then you need to stay at Whitesands Beach Campsite. If caravanning or camping just isn't for you and you like the luxury of a proper bed and a bath and a cooker, then you need to book Cwtch Cottage or Seren Cottage. Both cottages are truly beautiful and perfect for relaxing in. We were fortunate enough to stay Friday and Saturday and it was pure bliss, especially soaking the bath! If you do book either cottage you will find a KnittyKnotts coffee cosy as well to keep your coffee nice and warm while deciding what adventure you will get up to for the day.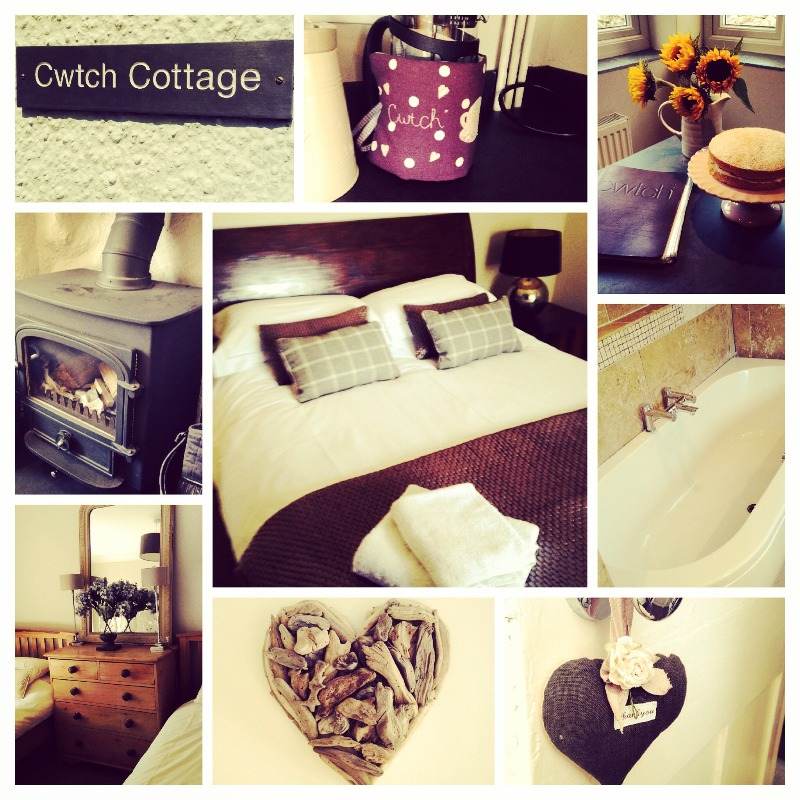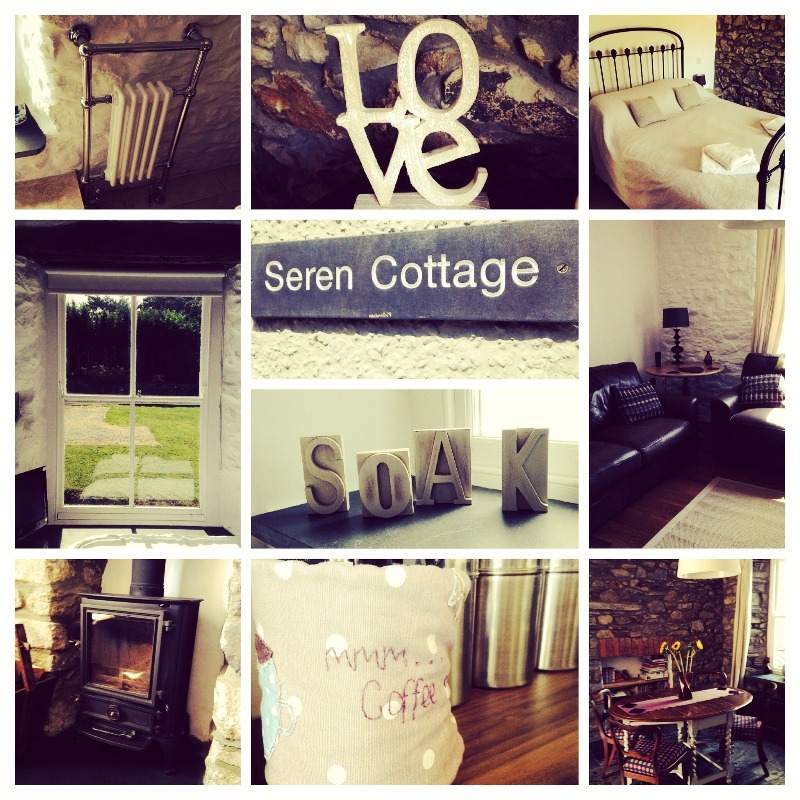 So that was our adventure and I suspect it will be the last one of the year as Miss KnittyKnotts starts school this week so no more sneaking off. Still it doesn't stop me from planning next years though does it?
Love
Mrs KnittyKnotts