Good morning on this Sunday morning! I'm sat here tapping away with a coffee in hand listening to the birds singing whilst the 2 girls are enjoying a little bit of iPad time, it's a rather lovely easy Sunday morning. There's nothing too exciting to report on our weekly roundup, we started the week with a 24hour sickness bug, got the cars exhaust fixed, treated the car to some new tyres (I know we are really spoiling this car with new crap) completed a tax return (and well in advance of the deadline) completed several orders and played with my new toy, Dyson V6, who knew vacuuming could be so exciting?
This week I've decided to make a small change to our Instagram account and merge my personal page with the business page. I currently have one designated to all things KnittyKnotts and another just for family life. I kind of thought back in the summer that I should keep family life separate as it wasn't "professional" I now think that was a bit of a pants idea and not just because I can't be bothered to go back and forth between the accounts. Without the 2 girls KnittyKnotts wouldn't have been started and they are the reason for this little business of mine, so why shouldn't I share a picture of them heading off to dance class or going on little adventures? Without you lovely customers buying all things pretty the girls wouldn't be going on adventures. KnittyKnotts was always about running a little family business around family life, so it feels a bit daft cutting them out of the business account when deep down it's all about them. Now don't be worrying I won't be plastering too many photos of home life on there it will still be predominantly little squares of embroidery. It's just something that I feel that I want to do and I hope you will all like the little change.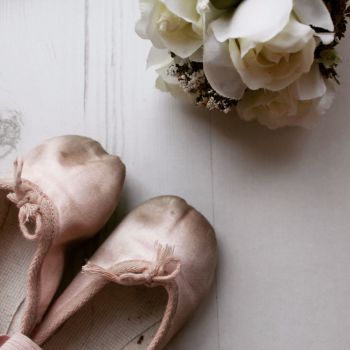 Right must dash, my coffee needs topping up! Have a super Sunday.
Muchas Love
Mrs KnittyKnotts
xx